Whether you are a Windows user or Mac user, necessarily, the hard drive plays an important part in storing files for you. However, it is inevitable that you may encounter various hard drive problems and some of them even risk you in losing significant files on the hard drive. Therefore, you have to spend a lot of time searching for the best hard drive data recovery software and solutions to fix hard drive corruption on Google. Now, this post will save your energy by covering almost everything about hard drive recovery, and you can just check it out.
About hard drives
When it comes to hard drives, you probably have known some famous hard drive manufacturers like Seagate, WD, Toshiba, and here, for spread the horse sense, are some basic information about hard drives.
A hard drive (also known as hard disk drive and HDD) is often used to store your digital content, such as documents, pictures, music, videos, programs, application, and operating system. Hard drives can be divided into internal hard drives and external hard drives, but actually they share many similar features. There is a little difference which is, an internal hard drive is built in your computer while the external hard drive is prepared for extra backups or for more storage capacity. Generally speaking, hard drives are a type of non-volatile storage device, retaining stored data even when powered off, and that is the reason why you still have access to your data when you restart your PC after a sudden power outage.
However, just as a human was choked accidentally and needs to see the doctor, when your data can't be accessed because of hard drive corruption, they also need the best hard drive data recovery software to rescue them.
The best hard drive data recovery software
When your WD or Toshiba external hard drive becomes inaccessible on your PC and you failed to open a hard drive, the first thing comes to your mind probably is "Oh gosh, what about my data?"
You are not alone and there is a real case from Tom's hardware forums.
Hello everyone. I have a Seagate SRDOOF1 2TB Backup Plus external hard drive that unexpectedly turned into a brick overnight as I was backing up my files to it. I was able to get access to the device after a few hours of troubleshooting, but some folders are inaccessible while others are untouched. When I attempt to move the files off, the drive will automatically close out without input. Whenever I attempt to access particular folders on the drive, it'll lock up and freeze the entire computer. I'm hoping I don't have to toss it through a window at any point. Is there any way to recover the files? Thanks.
Actually, you all concern about the similar things when looking for HDD data recovery software in Google, such as what is the best hard drive data recovery software? How can I recover my hard drive data? and so on.
What is the best hard drive data recovery software?
iBoysoft Data Recovery is highly recommended as one of the best free hard drive data recovery software. It can recover files that are mistakenly deleted or lost from hard drives with no fuss, be it pictures, videos, music files, emails, documents or other file types.
The reasons for choosing this software are:
Full compatibility with your operating system
User-friendly and intuitive interface
Support free hard drive data recovery
Highly recommended by other users and websites
With iBoysoft Data Recovery, you can recover deleted and lost files from the hard drive quickly and simply, no matter what the brand of your hard drive is. This all-in-one data recovery software can recover your data from:
Crashed, unreadable and inaccessible hard drives
Formatted, unmountable and RAW external hard drives
USB flash drives, SD cards, CF cards, and memory cards, etc.
Other important specifications of this data recovery software:
Supported OS: Windows 10/8/7/XP/Vista
Supported File system: FAT32, NTFS, and exFAT
Support BitLocker encrypted partition and deleted/lost partition data recovery
Support recovering data from emptied Recycle Bin
How to recover lost data from hard drives with free hard drive data recovery software?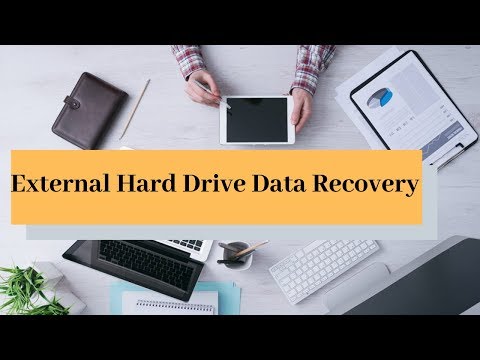 This part will go into detail about how to recover deleted or lost data from your hard drive with the best free hard drive data recovery software – iBoysoft Data Recovery. It is extremely simple because you can get your files back with only three steps.
Step 1: Download iBoysoft Data Recovery and install it on your computer with a few clicks.
Tips: If you are using a Mac computer, you can download iBoysoft Mac Data Recovery to recover your files from Mac hard drives.
Step 2: Select the hard disk that you want to recover lost data from and click "Next" to scan for data on this drive.
Note:
1. If you need to recover lost data from a formatted hard drive, please check on Deep scan so that you can find more lost files but it will take more time as well.
2. If you need to recover lost data from a corrupted/failed/crashed BitLocker encrypted drive, you need to click on the "BitLocker Data Recovery" button at the upper right corner and provide the correct password.
Step 3: Double-click to preview the scanning results, choose files you need to recover, and click "Recover" to get them back.
Reasons for hard drive data loss
The reasons for hard drive data loss could be various just as the situations where you need hard drive data recovery software. Some causes could even damages your hard drive and make your Windows computer unbootable completely. Therefore, it would be helpful to troubleshoot certain hard disk problems if you find the troublemaker. Here are some common ones.
Having recovered data from the hard drive and located the hard disk problems, you can get down to repairing the hard drive errors without worrying about losing anything important.
5 solutions to repair corrupted/inaccessible hard drives
This part talks about 5 feasible solutions to fix hard disk problems on your computer and you can try them one by one.
Solution 1:

Check if the disk is physically damaged

If the hard drive is not physically damaged, the lost data is likely to be recovered by hard drive data recovery software. Thus, you can follow the steps below and check if your hard drive is showing up in Disk Management (Mac users need to check this with Disk Utility). If it appears in this built-in tool healthily and completely, congratulations, your hard drive has no hardware problems and your files are likely to be recovered.

Step 1: Open Start menu and type in Control Panel in the dialog box.

Step 2: Click Control Panel and then choose System and Security.

Step 3: Choose Administrative Tools and click Computer Management..

Step 4: Select Disk Management in the left sidebar and check if your hard drive is showing up or not.
Solution 2:

Check the connection of your hard drive

Since the hard drive is connected to your computer through USB port, it could be the faulty connection that makes your hard drive inaccessible or unrecognizable. You can try the following methods to fix the connection issue.
Safely remove your hard drive and re-plug it into the USB port
Try another port to insert the hard drive
Change another cable to connect it
Connect your hard drive to another Windows or Mac computer
Solution 3:

Repair corrupted hard drives with CHKDSK command

If the connection is not to be blamed and your external hard drive is showing up in Disk Management, it should be some minor hard disk error that is stopping your HDD working well. Fortunately, no matter what computer you are using, Mac or Windows, you can repair the corrupted or inaccessible hard drive with their built-in tools.

How to fix corrupted hard drives with CHKDSK command?

CHKDSK is a basic Windows utility that can check and repair hard drive errors for free. You can fix some hard drives errors with this tool on your PC, whether you are running Windows 10, 8, 7 or XP.
Step 1:

Type cmd in your Windows search box and press Enter.

Step 2:

Right-click cmd.exe (Windows 7)/Command Prompt (Windows 8 and 10) and choose Run as Administrator.

Step 3:

Type chkdsk *: /f ( * is the drive letter of the hard drive you want to repair) into the Command Prompt window and press Enter.

Step 4:

When the process of repairing the hard drive is finished, type exit and press Enter.
Similarly, for Mac users, First Aid in Disk Utility also can repair minor disk errors.
Solution 4:

Reformat the HDD to fix hard drive corruption

If CHKDSK failed to solve your hard drive issue and you even received the message "CHKDSK is not available for RAW drives", then the file system of your hard drive could be corrupted or be unrecognizable to the OS. In this case, you can fix this hard drive in question by assigning a new file system - reformation.

• How to reformat an external hard drive on a Windows computer?

Warning: Reformatting will erase data on this hard drive, please make sure you have file backups or you can recover lost data from this drive with hard drive data recovery software in the first instance.
Solution 5:

Repair your hard drive through a local service

If your External hard drive is not showing up in Windows Disk Management or Mac Disk Utility, unfortunately, you probably are facing some hardware troubles that hard drive recovery software can't help with. What if these files are invaluable and extremely important for you? The last choice is to ask the local data recovery lab for help, which will usually cost a lot (so prepare your wallet).
The FAQ about hard drive data recovery
Question 1: What should I notice before hard drive data recovery?
You need to know that the success rate of hard drive recovery depends on many factors and it varies from case to case. For example, recovering deleted pictures, movies, or other files from a hard drive is easier than recovering data from the formatted hard drive. The reason for this phenomenon is, formatting will erase your original data and make the situation even tougher.
Therefore, the key point of recovering data from your hard drive is not to overwrite your files with new data and all you need to do is to stop using this hard drive until you get your files back.
Question 2: Why deleted data can be recovered from hard drives?
You may be wondering: "how it is possible that I can recover deleted files from the external hard drive for free even I have emptied my Trash or Recycle Bin?"
Actually, the process of deleting a picture or video from your hard drive is quite different from your impression. When you delete a file on your PC, the system will not wipe it off the hard drive immediately. Instead, the place that occupied by your deleted file previously will be marked as available for saving new files, which means your files are still there unless they were kicked out by new files.
Question 3: How can I prevent losing data from hard drives?
As you can see, your hard drive could be corrupted or inaccessible for various reasons. Is there any hard drive that works for donkey's year without any problem? Probably no. As far as the fact is concerned, the most efficient but rather foolproof way is to back up regularly. It is acknowledged that numerous people lost data because of no backup and finally have to turn to data recovery software and services.
Thus, backing up files regularly with external hard drives and online drive in case you have to jump through hoops every time the hard drive is corrupted.