Nearly everyone has accidentally deleted a file from a Mac or PC before. Whether it's a family photo or a working document, a permanently deleted file can't be found or open like you usually do. But what if you want the deleted photos back?
To recover the permanently deleted images and undelete them from your Mac, PC, Phones, check the following lists and try plenty of ways to get deleted files back.
Guide to recover deleted photos on Windows PC without software
After you delete photos on your Windows computer, there are 3 ways to get them back when you want to.
Solution 1:

Restore deleted photos from Recycle Bin

Recovering deleted photos won't be a problem if, fortunately, the files are removed into Recycle Bin. Whether you press the Delete key or right-click to choose Delete the file or folder, your photos will be dumped to the Recycle Bin on the Desktop.

To restore them:

1. Open the Recycle Bin by double-clicking its desktop icon.

2. Right-click the deleted photo or file you want and select Restore option.
Whereas, recovering deleted data from Recycle Bin won't be available in some situations.
Why you can't find the deleted photos in Recycle Bin?
The deleted photos were then emptied from Recycle Bin.
The deleted photos will bypass Recycle Bin if you clear them by using the

Shift

+

Delete

key shortcut.
For external storage devices, the deleted photos from SD cards or hard drives won't go to Recycle Bin for restoration as well.
The deleted photos will be emptied from Recycle Bin automatically after 30 days if the

Delete files that have been in the Recycle Bin for over 30 days

option is turned on under Settings.
Photo and files are lost due to unexpected power off, virus attack or malfunction of software when you are editing or transferring the photos.
Video guides you to recover deleted photos emptied from Recycle Bin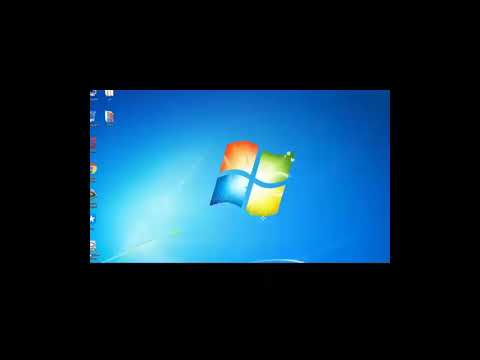 Solution 2:

Recover permanently deleted photos from Windows backups

If you can't find any deleted photo in Recycle Bin, this solution may help you out.

There are 3 ways to recover the deleted or lost photos if you can't even see them in the Recycle Bin.

1. Recover deleted photos through File History

File History is a tool available in Windows 8.1 and later, which works with a number of devices to back up your data. If you backed up photos using File History, check your recent backups and restore permanently deleted photos in Windows.

To perform this operation, connect the backup storage media to your Windows and follow these steps:
1. In the search box on the taskbar, enter "Restore files", and then select

Restore your files with File History

.
2. Look for the file you need, then use the arrows to see all of its versions.
3. When you find the version you want, select

Restore

to save it to its original location. To save it in a different place, press and hold (or right-click)

Restore

, select

Restore to

, and then choose a new location.
2. Recover deleted photos from Previous Versions
Alternatively, you can recover permanently deleted photos using the Restore previous versions feature in Windows. The feature is also known as shadow copies of files and folders as a part of restore points. If you have such backups, you can recover deleted photos with the following steps.
1. Open the

File Explorer

and find the file containing deleted photos.
2. Right-click on the folder and select

Restore previous versions

in the context menu.
3. Now you can view the list of available versions. Choose the version you would like to restore and click

Restore

.
3. Recover deleted photos through Backup and Restore (Windows 7)
1. Click the

Start

button, select

Control Panel

in Windows System (you can type "Control Panel" in search section in order to find it quickly).
2. Select

Backup and Restore

.
3. If you are asked to set up backup, it is very likely you didn't do backups in Windows. If you did back up your deleted pictures, then hit

Restore my files

and follow the instructions on the wizard.
If the solutions to recover deleted photos without software can't find your photos back, then you can try photo recovery software like iBoysoft Data Recovery.
Guide to recover deleted photos on a Mac computer without software
There is no "Delete" option on a Mac when you try to delete files, regardless of a Mac hard drive, a USB flash drive, an SD card or an external hard drive. Photos will be deleted by "Move to Trash" option. Then you can manually empty the Trash to get rid of them forever.
There are two ways to get deleted photos back for free on Mac mini, MacBook Pro, MacBook Air, etc.
Solution 1:

Recover deleted photos from Mac Trash or Bin

If you haven't emptied Mac Trash in a while, you can recover deleted photos from Trash on Mac. In this situation, the recovery process is straightforward:
1. Open the Trash on the dock.
2. View a list of files that you have deleted recently.
3. Right-click the photo you want to restore and choose

Put Back

to its original location.
However, you can only restore deleted items if the items are still in the Trash.
Why you can't find deleted photos in Trash?
The deleted images have been emptied from Trash.
The photos have been removed from Trash after you choose

Delete immediately

.
You press

Option

+

Command

+

Delete

key shortcuts to delete the photos or videos.
The deleted photos have been in Trash over 30 days while you enabled the option "Remove items from the trash after 30 days" by

Finder

>

Preferences...

>

Advanced

.
If you can't restore photo files from the Mac Trash but have made Time Machine backups, you should move to the next solution.
Solution 2:

Restore deleted photos from Time Machine backups

The macOS Time Machine is a great built-in backup feature of your Mac to automatically back up all of your files, including apps, music, photos, emails, documents, and system files. If the Time Machine disk has been set up, you can restore your photos from Time Machine backups after deletion.

Here is how to restore deleted photos with Time Machine:
1. Connect the backup drive to the Mac computer.
2. Open the folder that once contained your deleted files.
3. Click the Time Machine icon in the top left menu bar and select

Enter Time Machine

.
4. Browse the items in the backup folder by using on-screen up/down arrows or using the timeline at the edge of the screen. If you want to find files of older version, using the timeline to navigate the files is faster. You will be able to see a lot of snapshots of this whole folder and how the folder changes.
5. Select an item and press Space bar or double-click it to preview it.
6. Select the file you want to restore, and then click

Restore

.
But if you didn't set up or update Time Machine, you need to recover deleted photos from Mac with iBoysoft Data Recovery for Mac.
How to recover deleted photos from Android phones or iPhones?
If you have deleted photos from your smartphones, be it Android phones or iPhones, you can also get them back in the following ways.
1. Restore recently deleted pictures from iPhone's Recently Deleted folder or Android Gallery in a period of 30 days.
2. Restore deleted photos from cloud storage, such as iCloud, Google Photos, Dropbox, or OneDrive.
3. Recover deleted pictures from a microSD card in Android phones with iBoysoft Data Recovery by taking the micro SD card out to a PC.
4. Use a third-party photo recovery app for iPhones or Android phones.
How to recover deleted photos with photo recovery software?
If you tried the solutions above but in vain, free photo recovery software is always by your side to help you.
iBoysoft Data Recovery is a free deleted photo recovery program that can help you recover deleted photos, pictures or images successfully and effectively. It supports various image file formats, including JPG, PNG, BMP, EPS, TIF, TIFF, PCD, RAW, JIF, JP2, GIF, FPX, etc. With iBoysoft Data Recovery, photo recovery is not a big issue and you can retrieve your valuable family photos, work photography pictures and other images.
Note: It also can recover videos, music, audio, documents and emails either from a computer's internal hard drive or a removable external drive.
Steps to recover deleted photos with iBoysoft Data Recovery
1. Download and install the right version of iBoysoft Data Recovery for your Windows PC or Mac.
2. Launch iBoysoft Data Recovery and choose the drive from which you deleted your photos.
After clicking Next button, iBoysoft Data Recovery will start searching for all deleted or lost photos.
3. You are allowed to preview the scanning results, choose the photos you want to get back and then click "Recover" button.
After that, have a check to ensure you have recovered all lost pictures. If you don't see the desired images you want to recover, click on Back and check Deep scan to restart the scanning process for more files.
Tips: If you are going to perform SD card data recovery, make sure to check Deep scan after you select the SD card on the drive list.
Read more about photo deletion and recovery
Why deleted photos can be recovered?
First of all, it has to be made clear that you didn't "permanently" delete the photos even you have emptied the Recycle Bin.
The original files are still held on their locations on a drive but marked as "deleted", so that you can't access it in a normal way. In most situations, you can restore the accidentally deleted or lost pictures, photos or images.
However, once the deleted data is overwritten after new data is stored to that location, you'll lose the deleted files permanently for real.
In a word, the delete photos can only be recovered when they are not kicked out of the disk by new files.
Knowing this basic theory, let's see what happens when you delete a file.
Each file and folder on your hard disk have a pointer that tells the operating system where the file or folder locates. While you delete a file, the operating system only removes the pointer and marks the space containing the file as available for saving new files. Although the file is no longer present on your hard drive, the deleted file still exists on the hard drive.
That's to say, when you delete a photo, it isn't really erased but continues existing on your hard drive. The "delete" action is actually to remove the photo to another location (Recycle Bin or Trash). Therefore, you can restore them by removing them out of Recycle Bin or Trash.
Even after you emptied it from the Recycle Bin or Mac Trash, the deleted files could still be held on their original location on the drive. You can recover such deleted Word files, email files, video files and other files easily.
Note: It is impossible to recover deleted photos from a TRIM-enabled SSD.
That's because, Solid-state drives work differently in order to speed up the read and write performance. When you use a TRIM-enabled SSD (all modern SSDs support the SSD TRIM technology) and deleted a file, the operating system will completely erase all files immediately, excluding all chances for deleted data recovery. All Windows computers have TRIM support, but it is not necessarily for Mac computers to have TRIM support. You can go to About > System report to check if the TRIM is enabled on the SSD on your Mac.
How to recover deleted photos as many as possible
Since not all deleted photos can be recovered, how can you guarantee the largest possibility to get back deleted photos?
Here are some important things.
Stop using the data storage device from which you have deleted the photos.

For example, stop saving new files or editing existing files, downloading or installing any new software, etc. It is because those actions could increase the risk of data overwriting. Deleted photos can't be retrieved if they get overwritten with new data.

Stop using your computer immediately

. If deleted photos were saved on the system partition ( like C partition for PC and Macintosh HD for Mac), no further operation but quit all apps and software, avoid the operating system writing data that writes over your deleted photos.

Use read-only deleted photo recovery software.

Many data recovery software in the market will write new data on your drive when they are scanning or recovering deleted files from the drive. That could possibly result in data overwriting and make some of your files unrecoverable. If you want to use a data recovery program to help you out, make sure the software is read-only and doesn't write any data on your drive, such as iBoysoft Data Recovery.
How to avoid accidental photo deletion and data loss?
Accidental deletion can be prevented in several ways. It takes a little bit extra effort every time you edit, transfer or delete your important files.
1. Make backups hard drive and update regularly of your photos and files.
2. Backup and sync your photos and files in cloud storage and local drive.
3. Change file permissions for different users and different files to avoid accidental deletion.
4. Set up important files as read-only for other users who might accidentally delete your data.
Moreover, a professional deleted data recovery program such as iBoysoft Data Recovery also comes handy in such a data loss situation and beyond.
Conclusion:
With the development of digital cameras and smartphones, people love to take pictures with their Canon cameras and Android phones more than ever nowadays. Moreover, people download, transfer and edit photos on computers and removable drives millions of times a day. Accidentally deleting and losing photos happen very often.
Pictures and videos are stored in digital camera SD memory cards and removable micro SD cards in some Android phones. With iBoysoft Data Recovery, recovering deleted photos from digital cameras is not a problem either.
But instead of recovering deleted photos after you lose them, a better way is to back up your important photos regularly.